The chances are, if you've recently bought a new watch it's simply because you thought it looked great. Price may have paid are part too, of course, as well as durability. But have you stopped to think beyond any of that? What, for example, does your watch say about you and your personal style?
To help you, we're rounding up a few trends and giving you an insight into yourself and your fashion choices when it comes to wrist wear in particular. Read on…
The Engraved Watch – So, people rarely get a watch engraved for themselves; marking an accessory in this way is generally something that someone close to you does in a bid to give you an extra special gift. That said, there are a few sentimental men out there who enjoy a spot of personalisation when it comes to their wrist wear. If that's you, what does it mean? Well, you're clearly a man who likes to lay claim to his own personal style, by ensuring your own name, initials or other significant info is on there for life. Or maybe you're just concerned you'll lose your beloved watch – and this way, there's more chance it will make its way back to you if, say, you leave it in the locker rooms at the gym.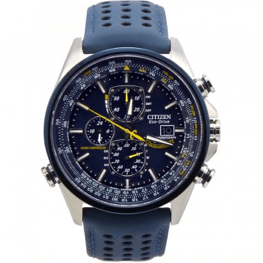 The Sports Watch – The man who wears a sports watch even when he's not playing sports is a man who doesn't take himself too seriously. True, he likes to show off his stylish side, but he's not about to buy a flashy, overpriced gold or silver watch to let people know he has money. Instead, his watch should be practical as well as great to look at – and the good news is there are plenty of watches out there which perfectly fit the bill.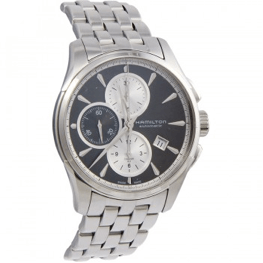 The 'Blingy' Watch – In contrast to the man who wears an understated sporty watch, the gentleman who chooses an eye-catching, diamond encrusted 'blingy' watch is the gentleman who's not afraid of standing out. You take your personal style seriously – and why ever not? If you're spending a small fortune on a new piece of wrist wear, it may as well look as though you have, right?
The Brightly-coloured Watch – It's becoming more and more acceptable for men to express their style in as bold a fashion as the fairer sex might – and bright colours are making their way into the wardrobes of gentlemen everywhere. The man who chooses a watch with a bold clock face is the man who isn't afraid to stand out from the crowd. He changes his wrist wear as often as he changes his shirt – and he doesn't care who knows it!
What does your watch say about you, then?