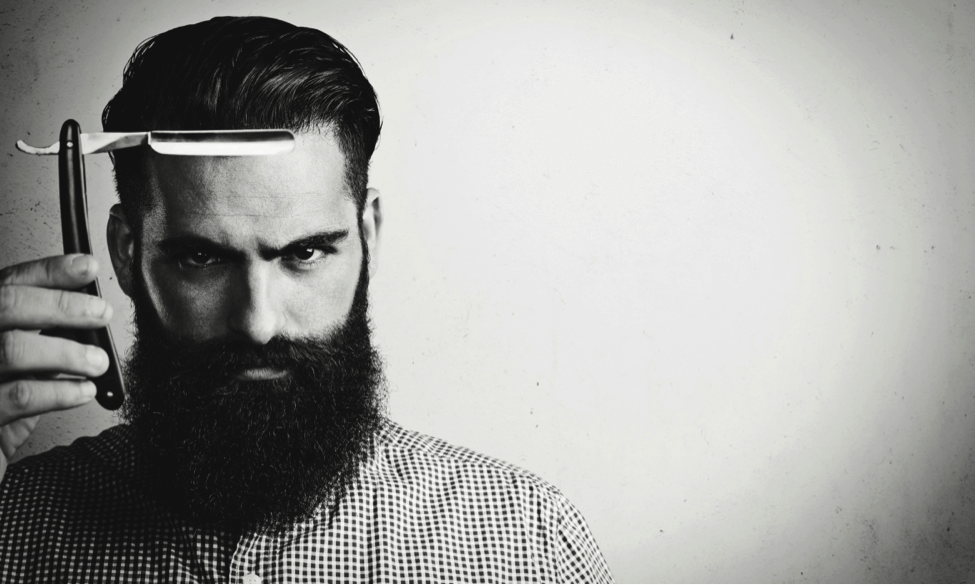 With so many big tech releases this year, most guys will probably have their sights set on an Amazon Echo or a new gaming system. It's rare they they'll ask for items they actually need. Luckily, there are tons of grooming products out there that are innovative, aesthetically pleasing and life enhancing. Even if you're not a skincare aficionado or grooming-conscious fellow, you'll still be excited to find these items under your Christmas tree.
Vacuum Beard Trimmer
Though hot shaving has gone through a renaissance of sorts this year, breaking out the razor and shaving cream can still be a downer in the morning. Electric trimmers make life easier. From clean shaves to beard touch ups, these grooming devices cut down on your bathroom time and operate with great precision. Furthermore, trimmers with vacuum features suck up all the excess hair so you can keep your sink counter spotless. Philips Norelco offers a killer option at an incredibly affordable price.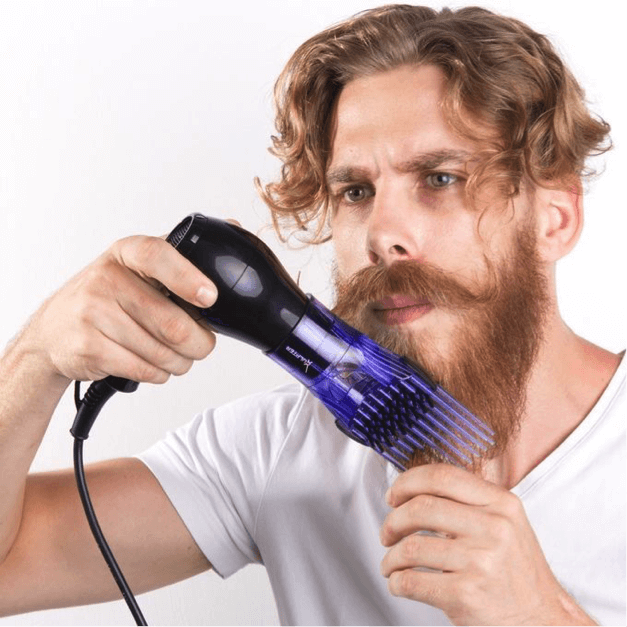 Pomade
The biggest hair trends of the year are nothing without a little product to hold them in place. Whether you rock a severe undercut, a pompadour or a low maintenance, tousled look, pomade can help you style your 'do. Better yet, it'll hold your style in place all day long. Check out upstart brands like Lucky Franc's and Suavecito, or stick to the classics like Baxter of California and American Crew.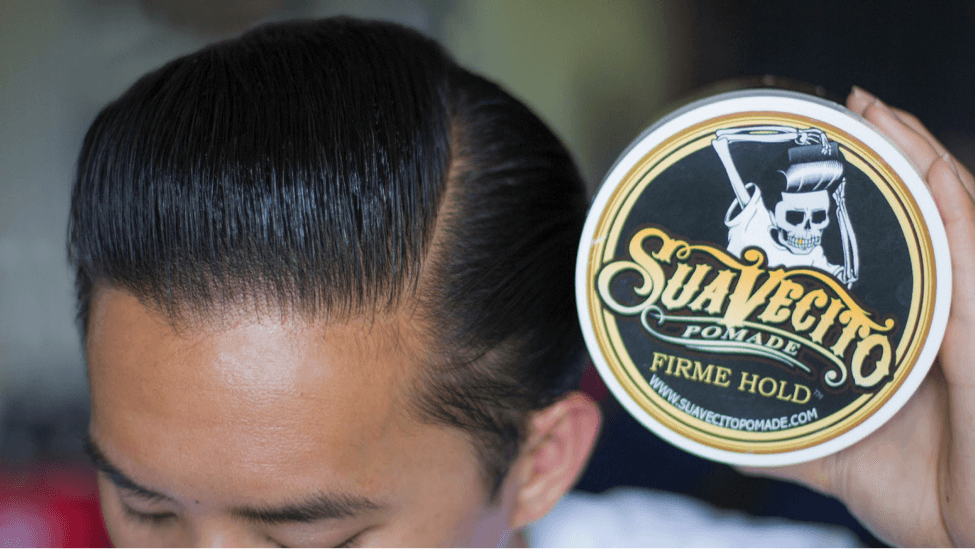 Subscription Box Service
Sometimes, researching new products or razors can be a pain. You'd rather spend time navigating Call of Duty or sweating it out in CrossFit class over reading blogs about the best men's skin creams. Subscription box services could be the perfect gift for you or the guy in your life. For a small monthly fee, you get a sampling of amazing products delivered to your doorstep. Brands like Dollar Shave Club offer a subscription box with razor refills so you don't have to add them to your shopping list every month.
Luxury Fragrance
If you're still wearing Axe body spray, it's time for a serious upgrade. The world of luxury fragrance has exploded the last couple years. Top design houses like Tom Ford, Dior and Hermés have loaded the market with delicious scents that are equally fresh and masculine. Many of them are oil-based, which gives them staying power throughout much of the day with little more than two dabs on the neck.
Leather Dopp Kit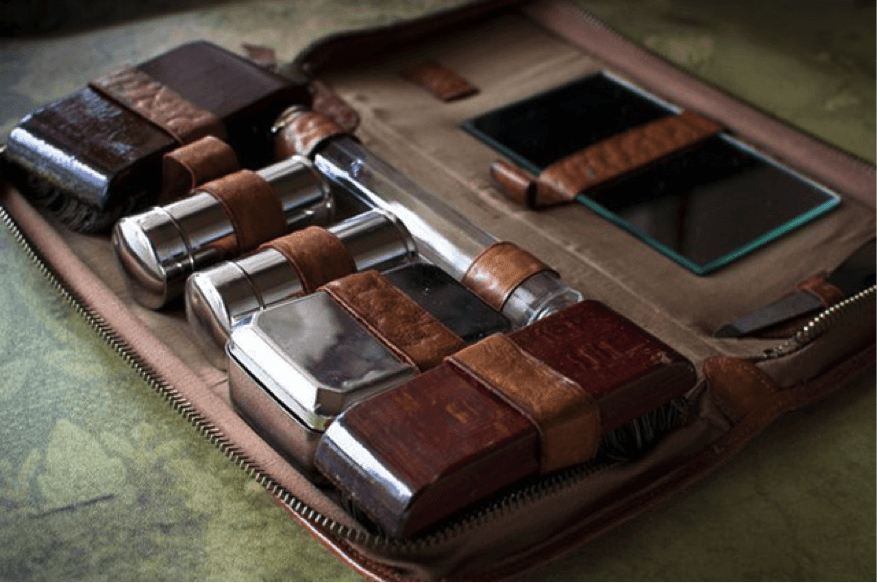 Guys who travel often need something sleek and stylish to keep their toiletries stored in. A lot of guys buy trial sizes of what they need once they've landed. Others just toss them into their luggage and dig through to find them later. A leather dopp kit is an elegant way to keep everything from your toothbrush to your skin cream organized. Take your favorite products on the road in one easy move.
Skincare Gift Sets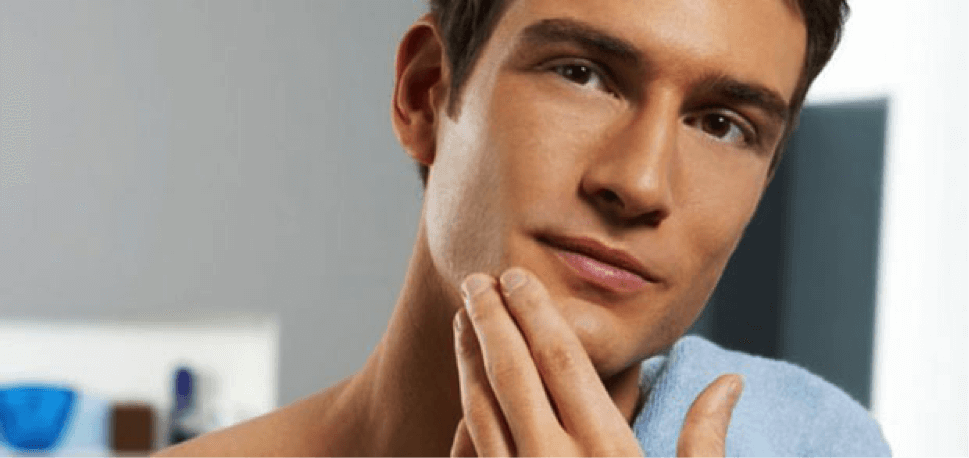 Skincare is tricky. Guys want to protect their masculinity and keep their medicine cabinets bare. But they also want to keep their skin clear and slow down the effects of aging. To achieve both objectives, they need a complete skincare program. Make life easy with a complete set that includes body wash, cleanser and a moisturizer. Top skincare brands like No. 7 offer affordable and effective products that are pre-organized into winning combinations.
Electric Toothbrush and Teeth Whitening Kit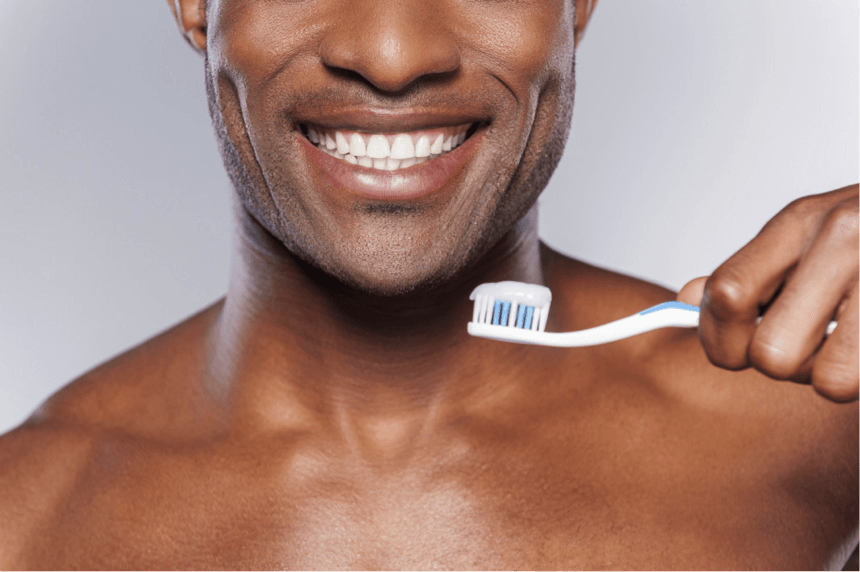 With all the technical innovation happening in oral care, we might be able to forgo dentist appointments completely in the future. Electric toothbrushes are a little pricey but offer a thorough scrub down on par with a professional cleaning. Add to that an at home teeth whitening kit to help with flashing those pearly whites. For the guy who wants to keep his teeth in great shape, these products are a no-brainer.
Duffle Bag
It's admirable that so many guys head straight to the gym after a long day at the office. But all too often, they're rocking a dirty Adidas gym bag with a polished suit. Your bag should match the aesthetic of your work look. A leather duffle bag is the kind of carry-all that screams elegance while effectively holding all your gym essentials. Bounce from one task to the next in style.
Travel Kit
Packing everything you need gets challenging during travel. Some things are too fragile to place in your checked baggage but others are too big to place in your carry-on. Brands like Anthony have solved this problem with fully stocked travel kits. All your skincare and body needs are perfectly addressed in a succinct kit packed with small bottles that are easy to pack.
10. Tattoo Care Set
Tattoos are great but they fade over time. Billy Jealousy offers a wash kit designed specifically to keep your tats just as bright as the first day you got them.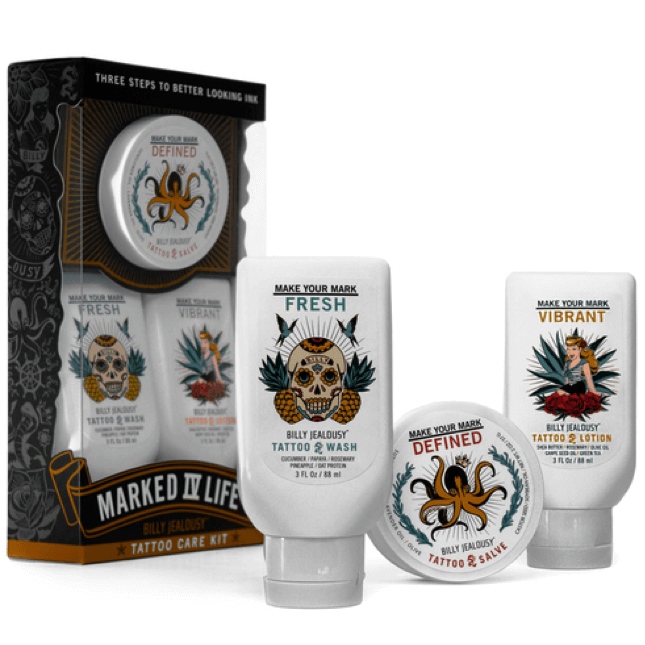 Whether you're a no-frills guy leading a simple life or a man in pursuit of perfect skin, these are gifts that everyone can appreciate.