As a football fan, I've noticed a lot of changes to the game in recent years. There have been ruling changes, of course – the laws for offsides seem to change every other season, and I vividly remember when passing back to the goalkeeper was banned, way back when I was a lad. But it's the whole experience of the professional game of football that has changed the most for me – some of those changes have been good; others not so great Here's my rundown of the pros and cons of watching football in the modern day – take a look and see what you think.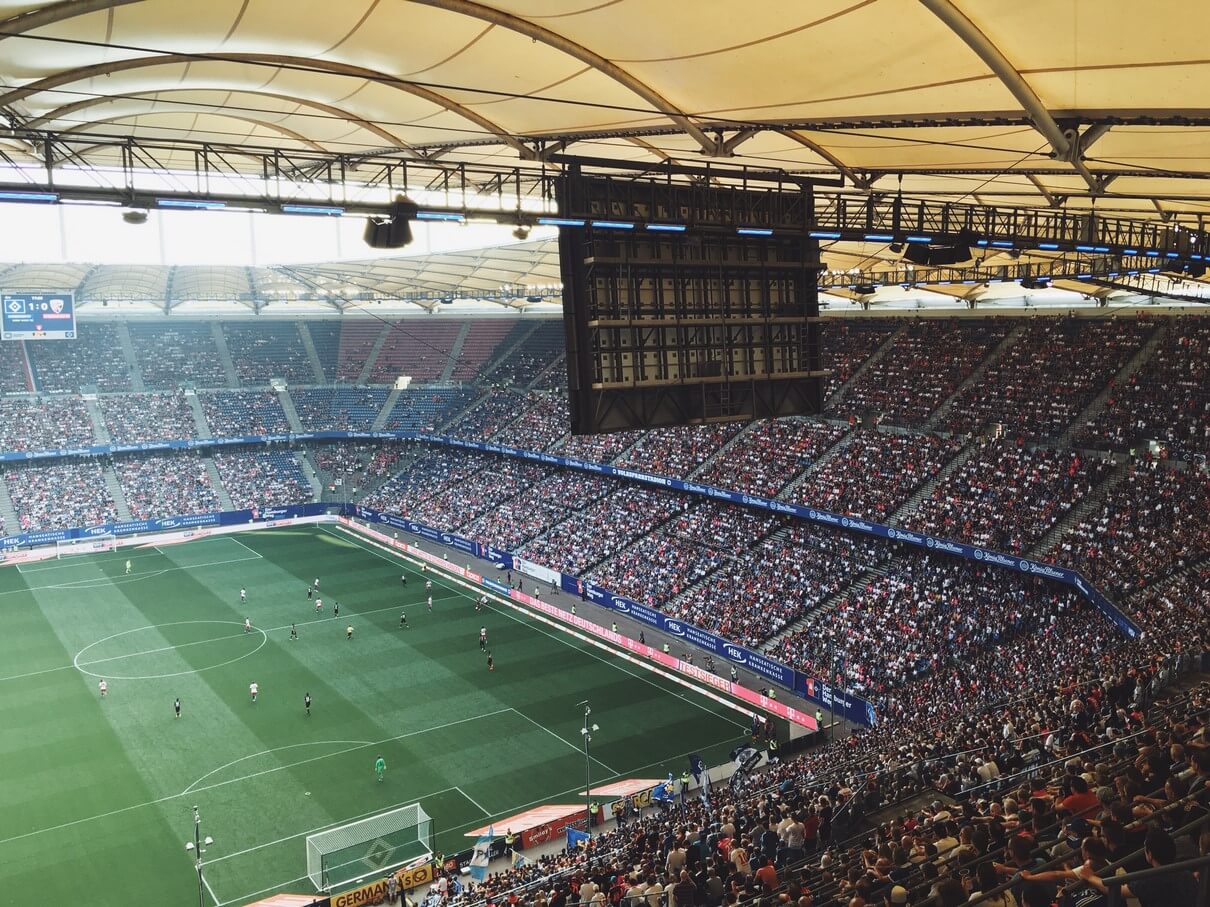 Pro: Alway available
Football can be a constant presence in your life if you want it to be. When I was growing up, you would have the live experience, the TV and radio, and the newspapers and magazines to rely on – and that's it. These days you have more extensive TV coverage than ever before, football podcasts, email newsletters, club websites, fan forums, social media channels – the list is endless. In short, whenever you want to get your footy fix, you will find it.
Con: Oversaturation
Of course, all this access to football can be a bad thing. Sure, I love the game, but there are times when the coverage is just too much. I'm not bothered about Wayne Rooney's hair transplant, Joe Hart's dandruff issues, or Adam Lallana's use of branded moisturiser. I don't want to see Paul Pogba's return to Man Utd accompanied by overly dramatic music and closeups of his eyebrows. And I'm pretty sick and tired of seeing footballer's heads transplanted into other videos in a vague attempt at comedy. Stick the game, lads.
Pro: The Stadium Experience
When I first started watching football on the terraces, it was a rather visceral experience. There wasn't much room to breathe, let alone move. And let's be honest, football fans were often treated like cattle in those days. It's much more pleasant experience today. The food is better, too, and with tight security in and around the grounds, it's a much safer day out – particularly if you have young kids.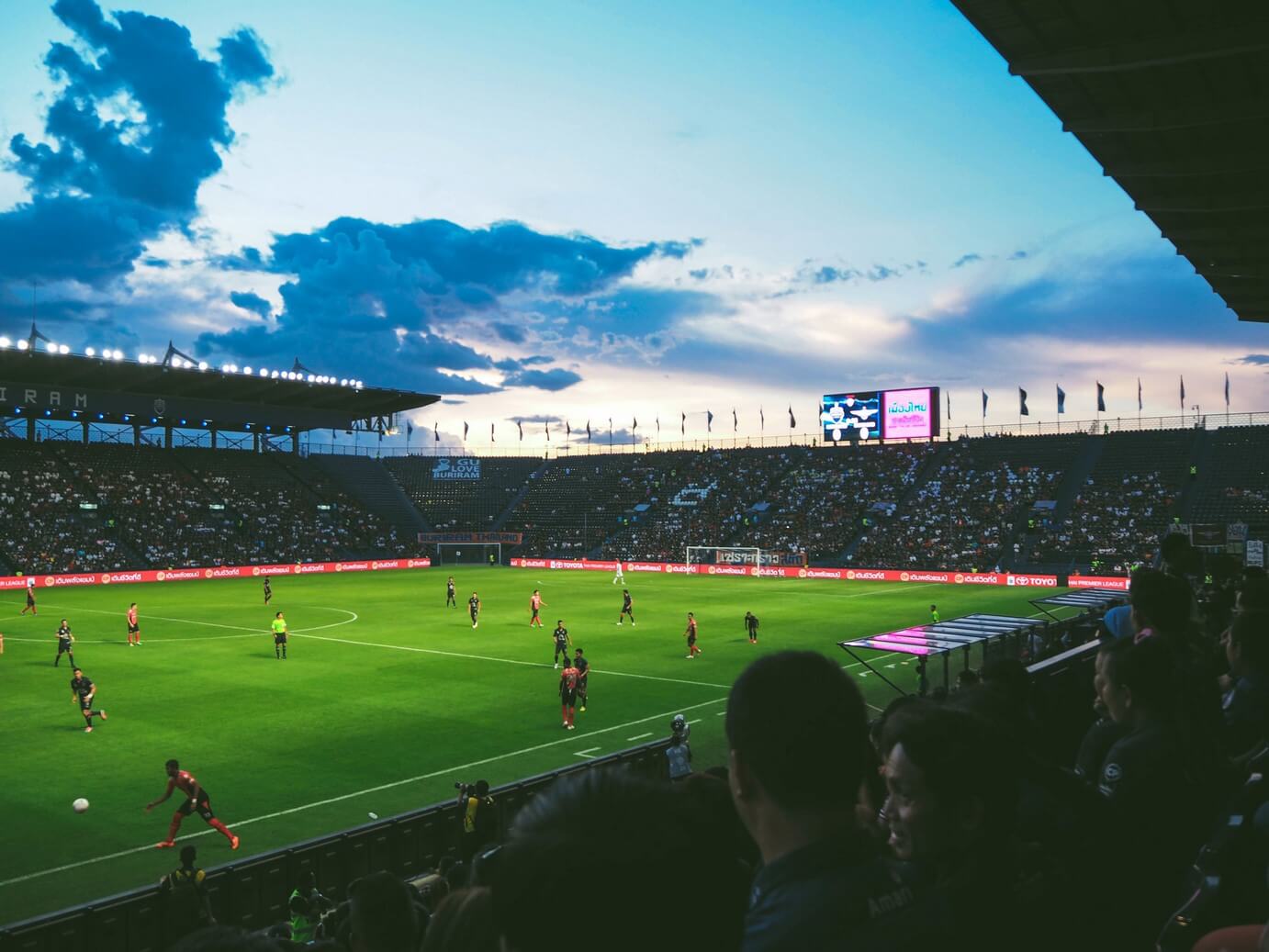 Con: The Stadium Experience: Part II
That said, atmosphere-wise things seem to have got far worse. It's been a long time since Roy Keane's 'prawn sandwich brigade' rant, but if the Irishman was unhappy then, who knows what he's thinking now? Of course, there is the odd cracking atmosphere in big games and European nights. But the average game is much quieter than it used to be back in the day. Seating is definitely part of the cause, but so is the influx of a different kind of fan. More corporate boxes in stadiums might help with the club coffers, but it does little for the passionate noise.
Pro: The Fun
Let's face it, going to the football isn't just about the game – it's the whole day out that is the big draw. Meeting up with your friends early doors, getting a few drinks in – it's all part of the experience. Then there's the arrival at the stadium, queuing up for a pie and pint, and placing a bet or two before kickoff – click here to see how easy it is to do that without having to queue u at the stadium bookies. And finally, there is the game itself – the banter with the away fans, the singing, and the sheer euphoria of getting a last minute winner and earning the three points.
Con: The Expense
However, a day out at the football does not come cheap. You can expect to spend £30-40 on a ticket, plus your travel to and from the game. Your trip to the pub beforehand and drinks and food in the stadium could set you back the same. Throw in a program, and tickets, a hot dog, and a Coke for your kids, and you are looking at well over £100. You could do it for less than a tenner 25-30 years ago.
Conclusion
Football is still the greatest game in the country in my opinion. It's not without its faults, of course, and could do with being a lot cheaper than it currently is to watch your favourite team. And as much as I love the sport, seeing so much exposure on TV and online is a touch overkill if you ask me. But for a great day out – assuming your team wins, of course – it is a sport and experience that is tough to beat. What are your thoughts on the beautiful game?