For most, the mark of fall represents not only a change in season but new activities to look forward to as well. It's also a step closer to all of the major holidays, which are always the most fun and busiest times of the year.
Speaking of holidays, many may be aware that Halloween is just around the corner- a favorite time of year for some. October 31st is one of the only days in the entire year where you can get dressed into any type of outfit or costume, go crazy with your make-up, and imitate fake fangs and fake blood without looking like a complete weirdo. However you choose to spend your Halloween, one thing that you'll need for sure is a costume.
Most women have endless possibilities when it comes to dressing up for this day. However, if you're a guy, you might need to put a little more thought into your spirit wear. From gory film characters to Halloween classics, here are four simple costume ideas for men looking to play a spooky role in this year's trick or treating.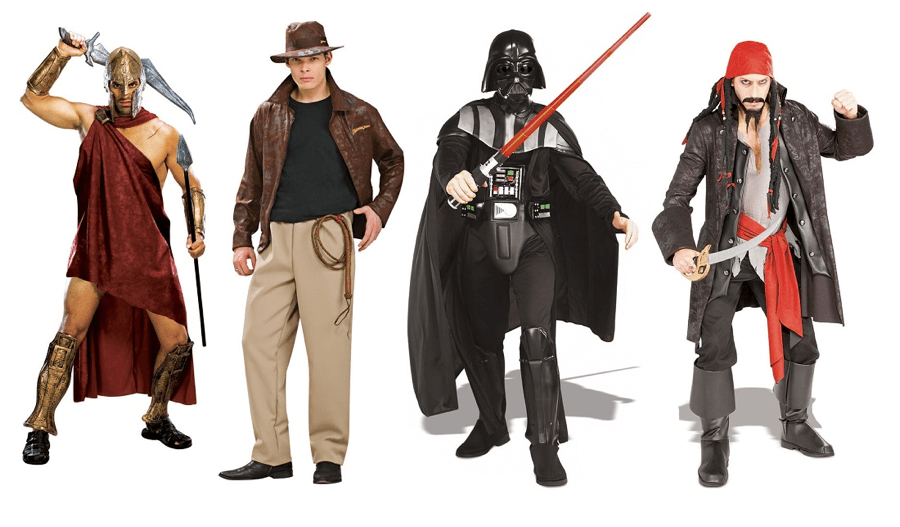 Jason from Friday the 13th
If the thought of covering your face in make-up and blood doesn't interest you, then Jason from the Friday the 13th movie might be the perfect character for you. You can pull it off with a classic white mask or a hockey mask, a fake machete, some black leather gloves, and a cut-up jacket.
V for Vendetta
Another option for those of you who would prefer to buy a mask rather than paint one on, is the activist known by the name of "V". All you need is a V for Vendetta mask, a black outfit (including a black cape and a black hat), and a fake sword for each hand.
Zombie
If the thought of dressing up as a character from a horror movie sounds boring, you can never go wrong with this Halloween classic. Just make sure to prepare your make-up before hand. Also, be sure to check out some YouTube tutorials on how to apply make-up to pull off the "walking dead" look. You can also get some old torn clothes and use that to make your costume look even more real.
Walter White from Breaking Bad
Lastly, if you're more of a procrastinator and would prefer to go for a simple outfit, Walter White is the answer for you. All you'll need is a green button-down shirt, tighty-whities, glasses, a toy gun, and you're set to go!
If you're not the creative type, then these four suggestions will be sure to help you on your journey in finding the perfect mens Halloween costume . Halloween doesn't have to be a stressful day to worry about. In fact, you could probably whip up some fabric from your closet to help you with your costume in no time!