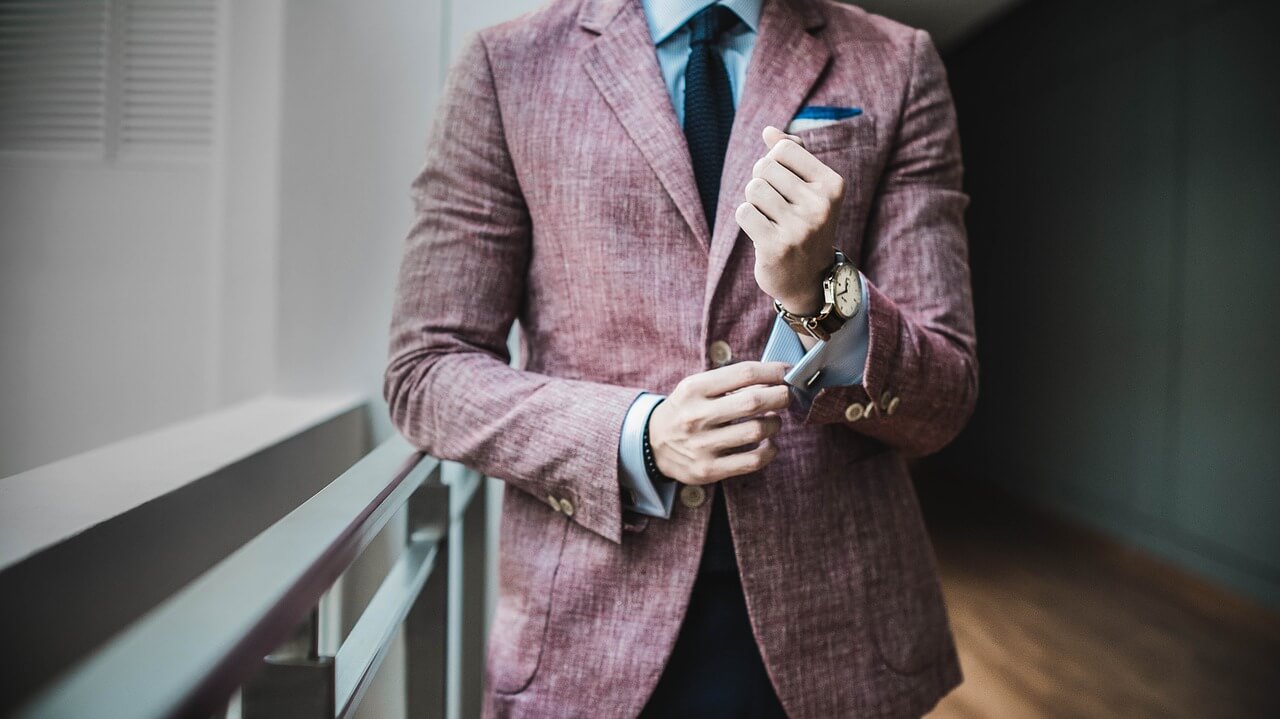 Want to tell others that you mean business? In many lines of work, selling yourself is important and a vital part of this is looking after your physical appearance. Dressing appropriately can help to gain the trust of employers and clients alike. There are lots of ways to come across more professional – here are just a few tips to consider when choosing your work wardrobe.
Dress to the formality
Each trade has its own level of formality. This can depend on the type of client you're working with, as well as the nature of the work. Underdressing may suggest that you're not serious about your role. Overdressing meanwhile may make you seem too conservative (jobs in entertainment or in the creative industry may prefer a smart casual approach).
Going full-casual is generally never a good idea. A smart casual approach is much better – avoid sportswear, hoodies and cartoonish t-shirts if you can. If you're wearing blue jeans, try wearing a nice belt and a smart shirt to give it a tidier look.
Be aware that when it comes to formal wear there are different levels of formality when it comes to suits. On the more casual end, you may be able to wear grey trousers and a blue or brown blazer. You may even be able to wear jeans with a blazer. On the opposite end of the spectrum is boardroom attire – this must be all black and you must have a tie. Finding the exact level of formality will make you more credible within your trade.
Make it fit
Make sure that clothing isn't too baggy or too short. This could come across clownish and damage your professionalism. If you've got odd proportions, you could consider tailor-made clothing. Companies such as Slaters are known for providing bespoke suits. Of course, tailored clothing is more expensive, so consider whether you really need it.
Shine your shoes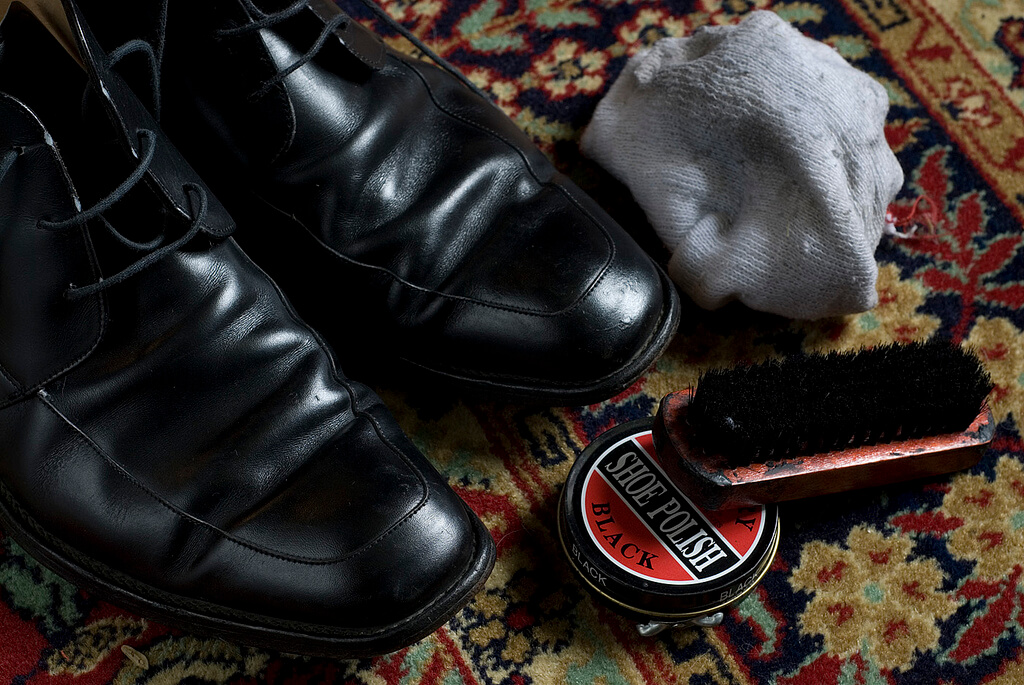 This rule has been around for a long time. Shiny shoes don't just make you seem more clean and tidy, they can suggest a sense of organisation. By making the effort to polish your shoes in the morning, it shows that you're someone that carefully plans their day and doesn't just slip on the first shoes they can find in a hurry. Keeping your clothing ironed and cleaned can also add to your professional image.
Wear a watch
A wristwatch isn't just a cool accessory for helping you to tell the time. Like shining your shoes, wearing a watch suggests that you're organised and that you have good time management. Your time management may in fact be terrible – but strangers won't think this.
You can make a greater impact with a funky watch. Consider novelty brands such as Meistersinger watches that only have one hand. There are also lots of digital watches out there that can make an impact. You don't have to buy an expensive designer watch – only watch snobs will take any notice. Buying second-hand may be an affordable way of getting something more top-end.
Buying second-hand may be an affordable way of getting something more top-end. With that being said, you might find this guide to Rolex pricing useful, for both new & pre-loved timepieces.
Use colour psychology
Did you know that you can stir up feelings and emotions in others by wearing certain colours? This could be a brightly coloured shirt or blazer or a small flourish of colour such as a coloured tie on a black suit. Colours can be used for different situations to help you get results. Red symbolises authority and passion and has been found to be great for helping with negotiating and persuasion, making it ideal if you work in sales. Blue is more calming and conservative and may be better for mediating or putting people at ease in a formal environment. Colours such as orange meanwhile are very warm and friendly and can be great for suggesting a sense of enthusiasm and fun.
There are controversial colours out there that you may want to avoid or be careful with. Too much purple is thought to symbolise falseness, whilst too much brown may make your seem old-fashioned. Pink meanwhile provokes mixed feelings – whilst associated with femininity, men can wear it, although too much may be overbearing. In fact, when it comes to vibrant hues, try not to be too matchy-matchy. Contrast a colourful blazer with black or grey trousers and a white shirt. Beware of brightly coloured shoes – many are better suited to casual situations.
Tame your tie
Ties instantly suggest formality. If your line of work requires you to wear one, take care in what kind of tie you wear and how you wear it as this can all have subtle effects on your professional image. A tie should ideally hang down to your belt line – any longer or shorter can make it look like you put it on in a hurry. Thick ties are ideal for formal events whilst thin ties are better suited for the more casual end of the spectrum.
When it comes to patterned ties, beware of anything too bold and wacky. One block colour is always a safe bet, although stripes can also look professional as can pin dots and club patterns. Colours can be matched with other clothing and should ideally contrast the shirt you're wearing. Black ties may have funereal tone with a black suit, but can look great contrasted with other colours. There are many companies such as Eton Shirts that provide a range of premium ties for all occasions.
Bring a brolly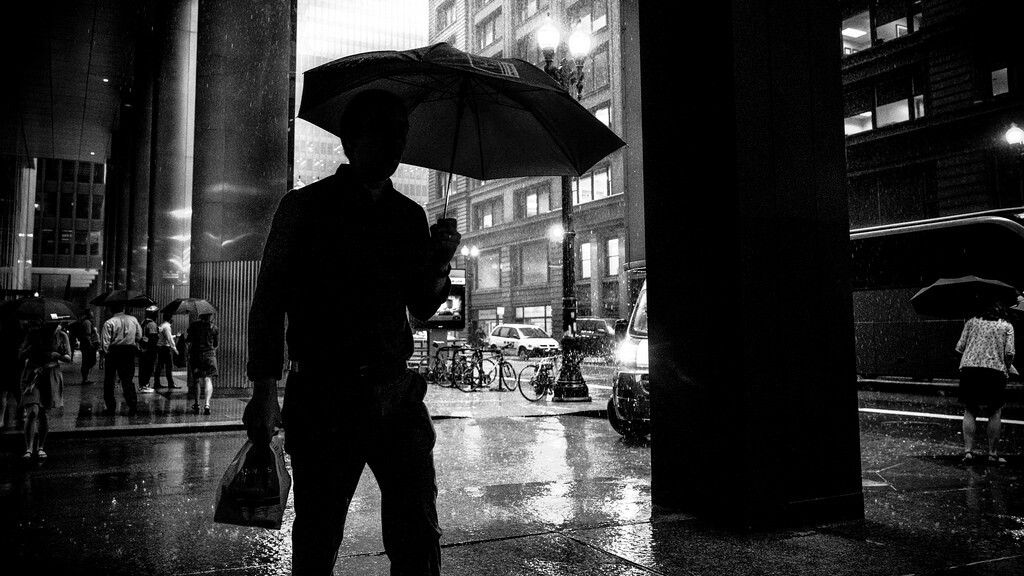 More an accessory than a piece of clothing, an umbrella is a must have piece of kit for a professional that wants to look presentable at all times. Getting caught in a surprise shower and turning up to a meeting looking like a drowned rat won't do any good for your professionalism. An umbrella looks more professional than a rain jacket with a hood and be easily stored in a bag or briefcase.
Carry it off
Speaking of bags and briefcases, consider the best way of carrying your belongings. Most people carry laptops and tablets around, so have something large enough to suitably carry these and your other possessions. Rucksacks may not look as professional – in fact, they may make your look like a school kid. Consider a bag with one shoulder strap and choose a material that matches the formality.
Beware of bold bling
It's best to keep jewellery subtle. Too much of it can be distracting, especially on a guy. Bangles and festival wristbands are a no-no. Not only are they noisy, they may be impractical when typing, plus they don't look professional. That said a simple leather or metal bracelet can look sophisticated and help to juxtapose a watch.
For suited occasions, you can add a touch of individuality with some cuff links or a tie pin . You may be able to get fun with these and related them to your trade. In serious occasions you may want to keep these more subtle.
You should be careful of facial jewellery as this may come across unprofessional in some trades. Nose-rings and earrings may help to add character in many creative professions, but might not look great with a suit and tie. In some trades, piercings may even pose a health and safety risk. Consider this if you have facial piercings.
Stay well-groomed
On top of what you wear, it's worth paying attention to aspects such as facial hair. More business owners are rocking a beard nowadays. The trick is to keep it even and neatly trimmed. A patchy beard should be avoided. As for stubble, you may also want to avoid this. Designer stubble and the five-o-clock-shadow look can look neat, but achieving this isn't easy.
Make sure to also be trimming your fingernails and keeping these clean. People will notice ugly fingernails the moment they have to shake your hand or simply whilst doing hand gestures.
Certain hairstyles may also be suited to certain lines of work. If you're growing your hair long, don't let it get shaggy and unkempt. Long hair may not be practical in some lines of work, although you can tie it back in a ponytail or use a hair net.