River Island's – Limited Edition #ToteInACoat
River Island is excited to announce the launch of a new versatile Tote in a Coat for Spring Summer 2016. The classic bomber jacket style has been innovatively redesigned with the style conscious and eco-friendly consumer in mind.
In response to the recent 5p plastic bag charges, the black bomber jacket with attached tote bags is the perfect addition to any look, mixing with a variety of wardrobe staples it allows you to shop the high street with ease. The bomber jacket stylishly infuses traditional finishes with technical design; the attached RI branded tote bags will take the stress out of shopping and give you the peace of mind that you've done your bit for the environment. The functional tote bags can be neatly folded away for that slick transition from day to night.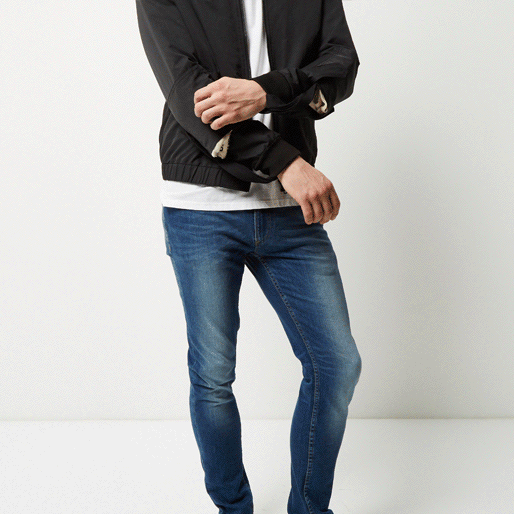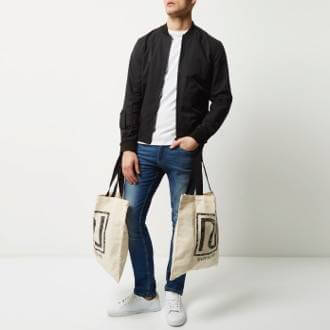 "With the introduction of the 5p charge, we decided to make a jacket with in-built totes to suit everyone from the savvy shopper to the fashion-forward female", said Naomi Dominique, Womenswear Design Director. "The jacket allows you to take your totes wherever you go and with the pocket sleeves, the bags are hidden discreetly so the pocket looks like part of the design rather than a place to store your bags for life"
Adrian Arbuthnot, Head of Menswear Design adds, "We replicated the look for both Menswear and Womenswear after receiving positive feedback from customers in our flagship stores, where the idea was originally put forward. We thought the bomber was the perfect product to launch with for our #ToteInACoat as its timeless and stylish qualities make it suitable for everyday use".
Available for both men and women, the limited edition bomber jackets will be available on River Island Style Insider and will launch exclusively online on the 1st April, check it out here!
#ToteinACoat