Men's Guide to Summer Wedding Outfits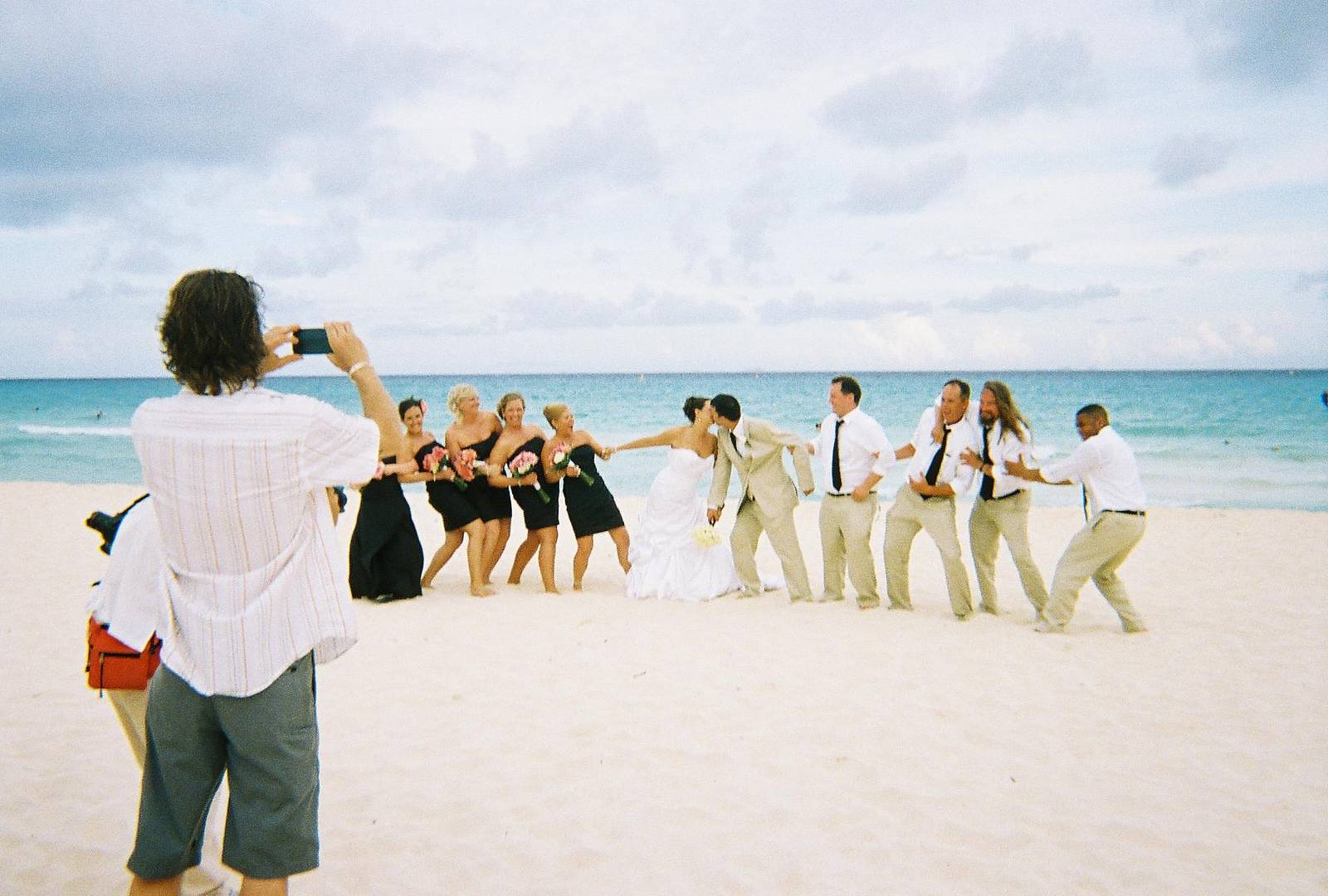 Fashion and men have always stood shoulder to shoulder, and they've mutually upgraded one another since we can remember – while men would offer fashion their killer charm, strength and enviable male physique for inspiration, fashion would respond with fabrics and cuts that suited an alpha male, a male who knows where he is going in life and isn't afraid to show it.
Following the occasion they are dressing for, real stylish men will know which items to combine for the perfect impression and which trends to follow but still keep their fashion individuality intact. The experimentation with cuts, prints, colors and design has never been more broad than it is now (at least when it comes to male fashion), and we love how our men are working it.
With the summer at our fingertips, there are plenty of summer weddings to attend, and the choices below are what we believe real classy men should consider as their outfits of choice.
The Shirt
You can never go wrong with a long-sleeved poplin or cotton Oxford shirts. White is completely timeless and perfect for matching with any type of accessories and suit. However, if you want to go a bit edgy and different, opt for pink, sky blue, mint or lavender version. Prints and graphics are also welcome, especially because they've been trending for a while. Find your pattern and personalise it.
For a chic, understated statement go with a collar bar and if you are in the mood to experiment with regular pointed designs – try a rounded collar.
While we aren't fans of short sleeves for a wedding, if it's super-hot – go for it. But then, go with a shirt that stands out in pattern, color or design.
The Trousers
When it comes to a wedding attendance, it's all about balance. Keep your legwear neutral if you're planning to make a statement on the top. But then, if you are going for simple on the top, don't be shy to experiment with prints on the bottom – tropical, graphic, stripes… anything that moves you.
Again, not big fans of shorts for a wedding (they are read as too casual) but if you are attending the ceremony during a 40°C heat out – do go with shorts. Again, make them extremely chic by opting for an interesting print or cut.
The Suit
While we love a two-piece combo and will always vote in favor of mixing and matching, there's nothing as chic as a suit on a man, especially if you are the groom. Let's all take a moment to remember Tom Hardy's three-piece-suit elegance that dominates every red carpet scene there is! Gorgeous, manly, perfect. Choosing among high-quality, elegant groomsmen suits is no piece of cake, but most of it comes to the way they are tailored, what material they are and how they fit. Again, if you are the groom (but also if you are just a guest who loves a suit) opt for a light material that will keep you cool and help you move easily (after all, you need to nail that wedding dance), and go for a tailored suit that will emphasize your figure in all the right places.
The Shoes
Classic lace-up silhouettes are always a fail-safe option! A modern alternative to Oxford styles are monk-straps and they look just as refined when paired with sharply-cut tailoring.
The Finishing Touches
Finishing touches are that mmmhhh that will give a special flavor to your entire attire.
Feel free to experiment with both color and pattern when you are choosing a tie – this is where you can really personalize your look and stand out.
Your polished ensemble may look wonderful with a pocket square or a nonchalant puff fold.
A leather belt will make things sophisticated, giving your outfit an elegant dimension. Cuffs and an elegant watch will do the same.
For a bohemian vibe, add a hat to the ensemble.
We have no doubt you'll nail this summer wedding look and that all eyes will be on you… especially if you follow some of the advice we've laid out above.
---
Author: Peter Minkoff

Peter a men's lifestyle writer at Get A Wingman & The Twisted Male Mag – worldwide popular men's magazines. Beside writing he worked as a menswear fashion stylist for many fashion events around UK & AUS!