2017's just around the corner, and once all the chocolate and beer from Christmas runs out you'll probably start throwing around ideas for a new year's resolution. This probably isn't the first time that you've thought of setting yourself a new year's resolution, and I'm sure you can think of at least one instance where you haven't made it past January! If you're worried about this happening again, here are some tips for sticking to your next new year's resolution.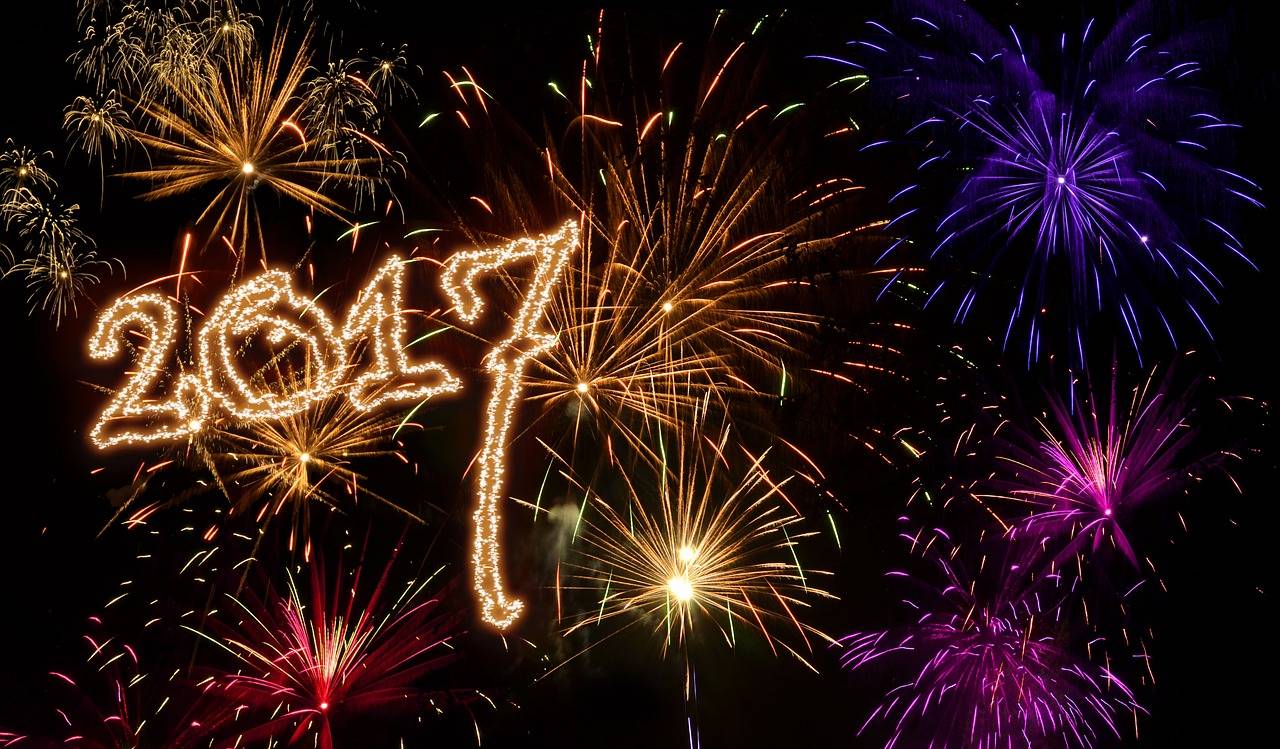 Practice
Like many people, you might perceive willpower and self-discipline as a constant, steely resolve which some people are simply born with, and which you can inspire in yourself overnight if you could just get in the right headspace. After many years of trying and failing to transform overnight, however, I've realised that self-discipline is more like a muscle. You're not going to get perfect abs after doing sit-ups for one session, and similarly you can't just flip a switch and be a disciplined individual. The more you apply willpower and self-discipline, the stronger it will become, and the more we'll be able to rely on it. Instead of setting yourself an unrealistic goal to meet from the first of January, consider starting small, and setting yourself an increment to up your self-discipline gradually.
Make an Investment
Sometimes, one of the best ways to give yourself that push into commitment and self-discipline is to make an investment in your resolution, and inspire a feeling that you owe something to yourself. Let's say you want to learn another language. Instead of relying on free YouTube videos and blogs, consider buying an expensive program like Rosetta Stone and learning through that. If you want to learn any other skill, pay out for some local classes. You're going to have to attend to make that money worth it! If you're planning to improve your fitness, invest in a piece of gym equipment which will be a reminder of the promise you've made to yourself. You can use this link to get started immediately! Many people don't think it, but making an up-front investment in your resolution is often a fantastic method to convince yourself to stick with it.
Get in the Mood
As I'm sure you know by experience, it's much easier to get yourself off your backside and working towards something when you're in high spirits. Think of the last day where you looked back at all you'd done, and felt a great welling of pride at how hard you'd worked. I bet you were in a pretty good mood from waking up, right? Obviously, you can't force yourself to love anything, least of all doing the same weight exercise for hours on end! However, you can certainly make it more manageable by taking the time out to lift your spirits. Watching a funny movie or series, treating yourself to your favourite meal, or pretty much anything else that gets you in a good mood, is instrumental to keeping your new year's resolution.