Did you always think that personal stylists were for the rich and famous? Well, not anymore. The online world has empowered so many industries, and now Thread aims to provide every man with access to the internet to their own online stylist.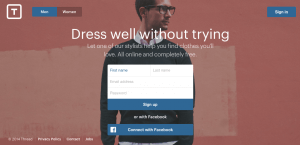 Thread provides tailored styles, based on your preferences from hundreds of brands & retailers such as; All Saints, ASOS, Farah, Reiss, Ted Baker. You can sign up through Facebook and the process only takes around 5 minutes.
After you have been allocated a stylist and chosen your preferences you will need to wait for your first set of style: you can chose between 5,7 & 10, on a weekly basis. You even get an email notification to let you know that your styles are ready to view! Users can also message their stylists with any queries.

Each style is based on a look and provides every item to complete the look. You can review each look & product with a rating out of 10, so that your stylist learns more about your tastes each week. Every look is shop-able and you don't even need to leave the site – meaning that you can purchase 2 or 3 complete outfits from 7 or 8 retailers, without leaving Thread.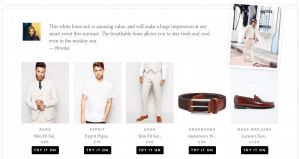 This is one of our favorite Summer styles provided to us by Thread!
We highly recommend signing up! Please click here to sign up now.