If you are anything like me and trawl through the endless brands on ASOS, on the look out for new brands and fashion, then you will undoubtedly have already come across Noose & Monkey.
The brand is a story of mistaken identity and disguise. During the Napoleonic wars, the crew of a French naval vessel dressed their pet monkey in an officers uniform. After being shipwrecked off Hartlepool, the monkey was discovered on the beach. The locals, assuming he was a Frenchman and therefore the enemy, hung him in the town square.
The brand looks at the truth and the lie, the innocent and guilty, the Noose and the Monkey. Our concept is to focus on the two sides of every story and every man, and to play with twisting those sides.
They offer a fresh and original outlook on tailoring, and their items are stunning. I've picked out a handful of my favourites from their new Spring/Summer Collection below:
_______________________________________________________________
Calcott Velvet Skinny Jacket Cobalt Blue £140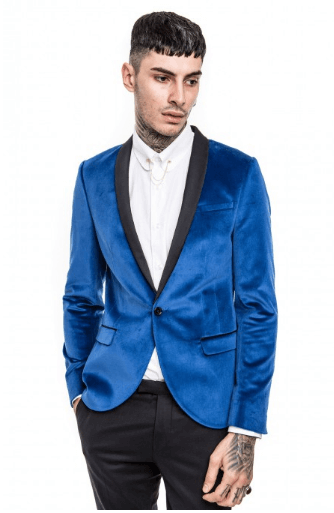 The Noose and Monkey Calcott skinny fit jacket in Cobalt Blue features a cotton velvet construction and contrast black sateen shawl collar. Velvet jackets are this brands' bread and butter. This jacket is guaranteed to turn heads, and is something very different to what you'd find on the high street.
Shop here.
Gary Stretch Single Cuff Penny Collar Shirt White £35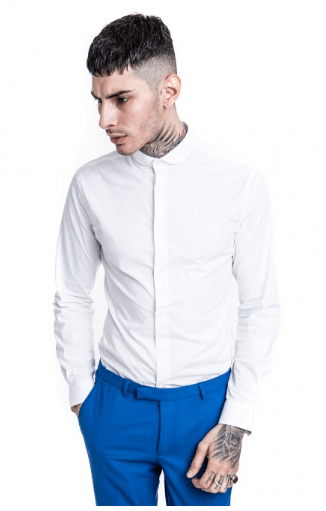 The Gary Shirt is a crisp plain white shirt, perfect if you're looking for a slim fit, and for any occasion – office or smart casual.
Shop here.
Ellroy Skinny Stretch Trouser Black £50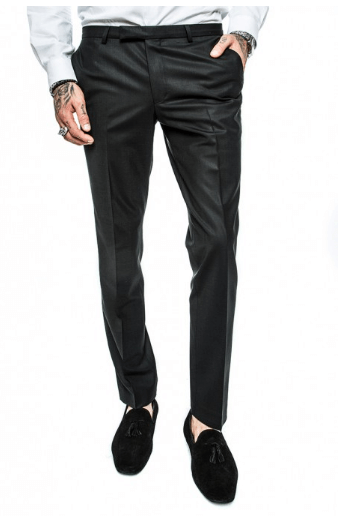 The Noose and Monkey Ellroy skinny fit trouser with stretch in Black features a flat front and a skinny cut. With a plain black fabric and slim detailing, this is Noose and Monkey's best-selling skinny fit trouser. It pairs perfectly with the above shirt, and jacket & also black makes this pair of trousers a utility for other outfits!
Shop here.
What's your favourite item from Noose and Monkey?