Inspired from an unplanned trip to Asia, Vitaly jewellery has grown in massive proportions since it's premier on the popular Canadian television show: Dragon's Den. Featuring some of the most unique men's jewellery styles in the industry, it's no wonder that the Vitaly brand has come as far as it has in less than two years. Curious about the brand? Check out some of our favourite designs:
Here are some of our favourite picks:
As the designers favourite ring style, this jewellery piece features a square ring held together by four bolts. Incredibly unique and different, this ring goes beyond the traditional idea of men's jewellery with it's geometric inspired design. Made from high-grade stainless steel, this ring features a gold plated exterior detailing that will add a dash of stylish structure to your chicest outfit.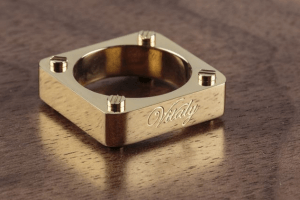 Perfectly masculine with out being overbearing, this stainless steel and onyx cuff link makes the perfect addition to a completely elegant and sophisticated suit. No matter what your style, this refined jewellery piece will retain a sense of formality wether you're going to a business meeting or out on a date night.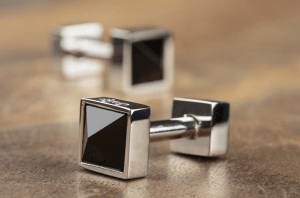 Timeless without being boring, this bracelet would be perfect wether you're a savvy businessman or a motorcycling daredevil. Made from weaved leather and styled with rose gold accents, this piece seamlessly and minimally accessorises any relaxed outfit.