The arrival of fall brings with it the reintroduction of some wardrobe items that had been stuffed in the closet during the warmer months.
Personally, fall is my favourite season. Being someone that literally gets hot under the collar during summer I welcome the cooler temperatures and the opportunity to wear the clothes I had stashed away.
Fall also brings with it the re-emergence of my favourite footwear style: boots. Boots are a great way to get around in the fall and winter because of their ability to be dressy and handle the elements.
Three Styles of Boots, Three Great Looks
What I like most about boots is their versatility. They can be rugged, dressy, warm, and handsome all at the same time.
While different boots can serve different purposes I prefer styles that are more of a catchall; boots that have some element of all of these things in them. Chelsea boots, works boot and combat boots all fall into that category.
Each of these styles is practical and handsome in their own way, yet different enough that you can work each style into your wardrobe without it seeming redundant.
Chelsea Boots
Chelsea Boots are having a bit of a moment right now thanks to everyone's favourite style icon, Kanye West.
Agree or disagree with the man all you like, but he certainly knows his way around a pair of boots. Kanye's favourite is a pair by Bottega Veneta, a luxury Italian label.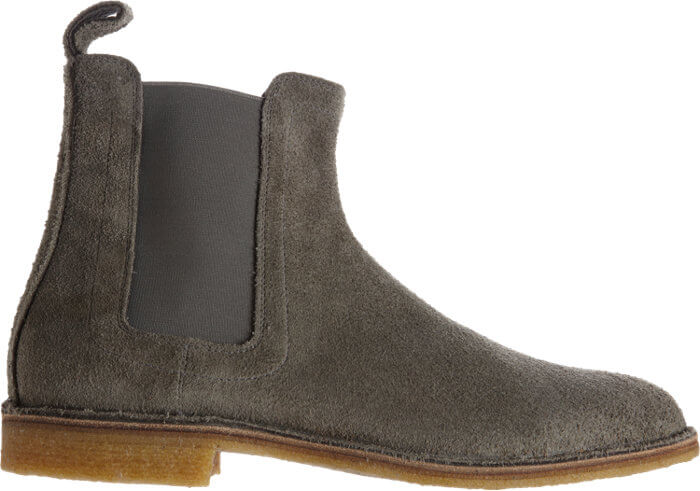 That aside, the point I'm trying to make here is that what makes these boots work for Kanye can actually work for you too.
A great pair of Chelsea Boots, especially in suede, is extremely versatile. You can look online and see Kanye wearing them in all sorts of different ways (see here and here), each one successful. They can look just as good with a suit as they do with slim jeans and a sweatshirt.
They have the ability to elevate or level out any look you can put together. Get your hands on a pair of Chelsea Boots this fall and you won't regret the purchase.
Work Boots
Work boots may not necessarily be having a "moment" like Chelsea Boots are, but that's because they've always been in style. A great pair of work boots can take you anywhere you need to go in style.
What I really appreciate about work boots is that they aren't delicate. They're meant to be worn hard and to withstand the wear over years and years. The right pair of work boots can work with a suit too, so long as you're willing to have an open mind.
A company I've long been faithful to when it comes to work boots is Red Wing. Red Wing has been at it a long time and their quality is unmatched. My favourite from Red Wing is their Beckman Round Boot.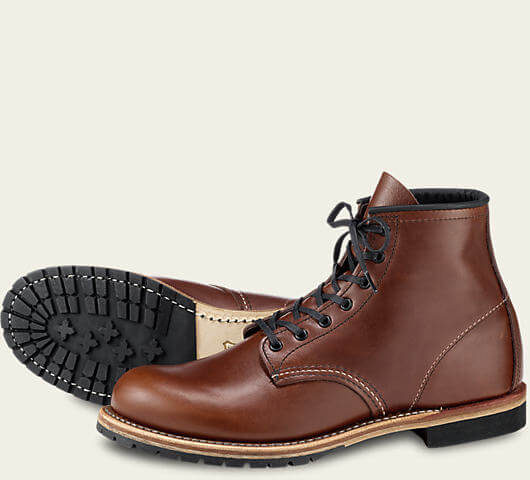 It's got a rugged nature to it but still stands up well in dressier settings.
With a few colour options you can find one that best suits your wardrobe too. As they do every fall, these boots will look handsome and will not be a purchase you regret.
Combat Boots
Combat boots can be tricky, but when you find the right pair, though, you'll never let them go. Combat boots are simple, built to last, and as their name suggests, perfectly utilitarian. They're the simplest style of the three here, and just as practical.
Combat boots beauty lies in their simplicity. The right pair will slide perfectly into your wardrobe and work with everything you own.
Currently, my favourite pair are these by Common Projects.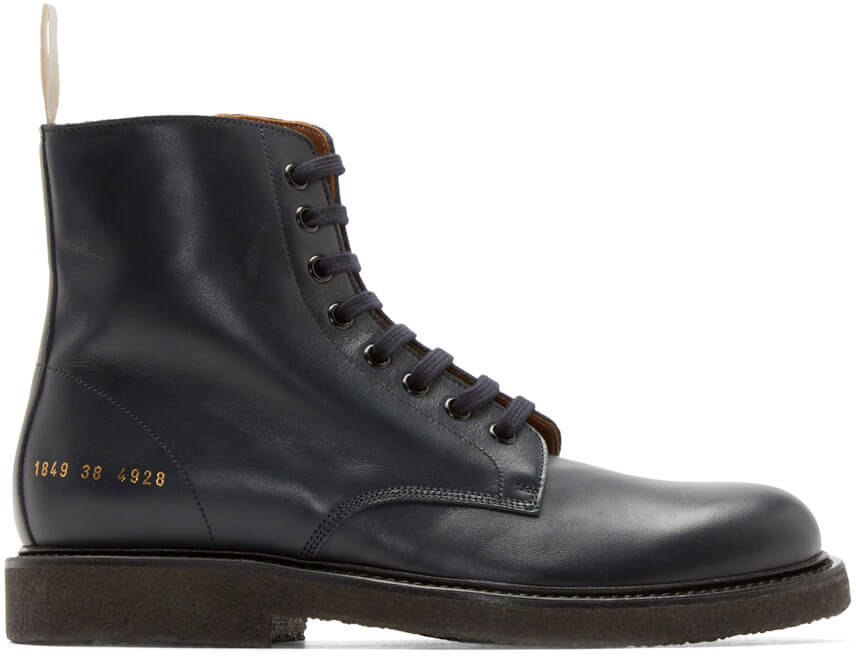 Once broken in they'll take on a beautiful patina, which will only serve to make them look better too.
While each boot brings something different to the table they're all practical and hard-wearing, which is what's at the soul of every great boot. Don't hesitate to try them on different settings, either. They're all meant to be versatile and easy to wear, and who doesn't want to look rugged and handsome this fall?
Author:
Behn Watson runs a men's fashion blog over at DuckSoupStyle.com. Prior to starting Duck Soup Style, he worked at a local high end men's fashion retailer as a consultant. For more style inspiration, check out Behn's instagram account @behn_watson