I recently decided to try out Motion Nutrition, a fantastic startup that offers a different type of supplement to the norm in that they focus on natural, organic products.
In their own words;
"Our powder products are all made from natural and certified organic ingredients to guarantee the best sources of nutrients. Not only does this mean we avoid all synthetic colourings, flavourings and additives, it also guarantees that you are not ingesting traces of nasty pesticides or herbicides, that crops were grown away from polluted areas, and that the cows producing milk for our whey were fed grass and foliage and certainly no GM feed."
I am one of those people who has never really eaten breakfast. I used to hate cereal, and just never be hungry in the mornings. However, since I've been training, I always get hungry when I get into the office, so I've been trying a host of new proteins specifically designed as a breakfast supplement.
Motion stuck out, as it's one of the very few proteins I've ever come across, that's 100% natural and organic – this is important as natural forms of energy, are always longer lasting!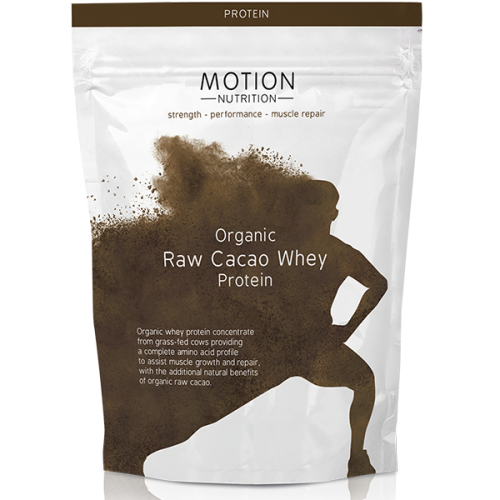 I opted for the Raw Cacao Whey, which is made from organic milk, with the added benefits of raw cacao, which together result in milk with higher levels of nutrients and healthy fats (Omega 3s) than milk from conventional farms, in turn creating a higher quality protein. Raw cacao powder is known for being high in flavonoids (antioxidants) and is considered a superfood which is great for energy! What made me choose the Raw Cacao Whey over the other proteins that Motion offer was the fact that it has a total of 4.7 grams of BCAA per 30g serving. Amino acids are great for stimulating protein synthesis, and I already use them as daily supplement, so a protein containing BCAA is a huge plus for me.
---
Protein Smoothie
I love protein shakes, but a simple smoothie can allow you get additional nutrients and make sure that my breakfast packs a real punch! I've been drinking these smoothies for two weeks now, and they're seriously good!
Ingredients:
1 x Banana
Almond Nuts
Crushed Nuts
600ml Skimmed Milk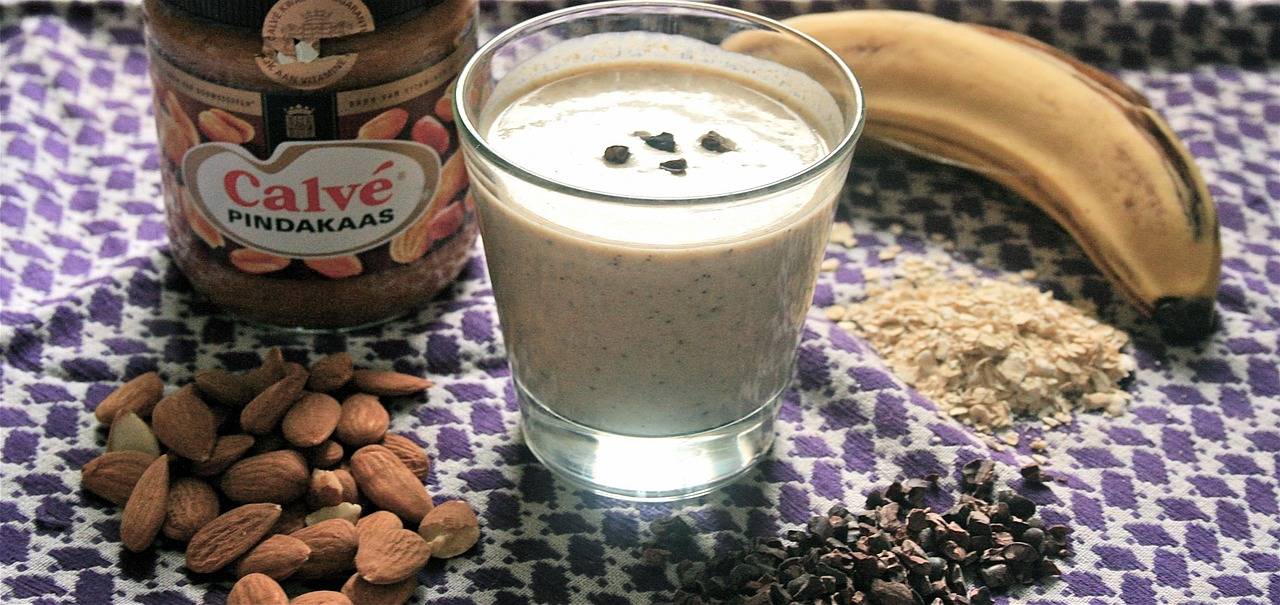 A smoothie is a smoothie, so what to do next is pretty easy, chuck 30g scoop of Raw Cacao Whey into a blender, with a small handful of almonds, a banana, and then another small handful of crushed nuts, and 600ml of milk. VIOLA!
Check out Motion Nutrition full range here.