The All Gold Steel Slow Jo – 24
The concept behind Slow watches promotes a very interesting life concept: enjoying the many moments of life rather than counting every minute. This desire to enjoy life without seemingly running on a hamster wheel has brought Slow Jo to the place it is today.
The sweet vintage feel mixed with the sophistication of Slow's timepieces makes them incredibly desirable. The perfect symmetry of the innovative construction and the raised extra hard glass are just some of the features on this watch. What's unique about this watch is instead of showing the traditional 12 hours, Slow Jo watches show a full 24 hours which makes you visualise time in a more natural way. The best part is that they understand that simplicity and high quality should not cost a fortune. In fact, all Slow watches are made in their Switzerland factory and shipped directly to the you. By cutting out the middleman, they've cut down the price for you.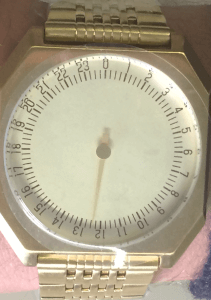 Today, we're featuring the All Gold Steel Slow Jo watch from their Slow Jo collection – there is also a second collection – Slow Mo, for smaller wrists. This timepiece is perfect for starting conversation and making a statement, especially during the festive party season! Made with 38mm gold stainless steel case with yellow gold metal band, this watch means business! If you want a swiss made watch, this one is a great place to start at only £230.
What are your thoughts on this watch? We LOVE it, that's for sure. Check out the full range here, which include a range of Nylon, leather, metal and canvas straps.