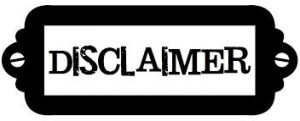 ASPIRE to be different (www.jaguarlandroverwindsor.com) is provided for general informational purposes only. The opinions expressed here are mine and not those of any advertiser, company, affiliate or group.
Some products may be gifted, however, we will always express our honest opinions. If a product or brand is not deemed appropriate, then we will return to the sender.
This is a blog. That fact means nothing. It is not a peer-reviewed journal, a final archive of our writing, a sponsored publication, or the product of gatekeeping and editing. That does mean something. It is essentially as it came from the keyboard: spontaneous, unproofed and unrevised.
Any comments that may be found here, are the express opinions and or the property of their individual authors. Therefore, I the owner/author of this site can not be held responsible.
Should you (the reader) identify any such content that is harmful, malicious, sensitive or unnecessary, I request that you contact us via email (info@www.jaguarlandroverwindsor.com) so we may rectify the problem.